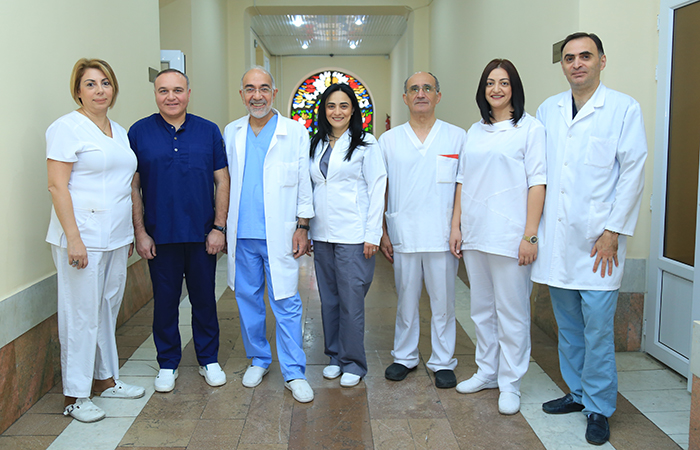 The delivery division of the center performs over 3000 deliveries a year. The assistance is provided by highly qualified medical team. Patients can also choose the doctor individually.

Deliveries are conducted in separate delivery rooms under the constant supervision of doctor and obstetrician. Each delivery room is designed for one delivery.
The delivery division is equipped with modern devices for continuous monitoring of the condition of mother and fetus, including ultrasound equipment.
Due the patient's choice and in the absence of medical contraindications the delivery can be performed under epidural or peridural anesthesia, which has a high analgesic effect without any inhibition of labor or condition of the mother and fetus. Long epidural anesthesia is performed by qualified anesthesiologists.
Upon discretion of the pregnant woman psychological support during the labor can be performed by relatives or friends. Our delivery rooms are very comfortable. The pregnant woman moves around actively and freely, choosing best comfortable position during labor pains. Right after the delivery the newborn is placed on the mother's chest and early breastfeeding is performed.
In the delivery division of RCMCHP qualified assistance is provided not only to healthy but also to women of high risk group, i.e. pregnant women with extra-genital pathologies (with diseases of cardiovascular, endocrinal, urinary excretion, nervous and respiratory systems, hypertensive illness, etc.) and obstetric and gynecologic pathologies (gestosis, anemias, diseases of fetoplacental system, infertility in anamnesis, uterine myoma, ovary tumors, etc.).
At certain indications by the mother or fetus, a caesarean section is performed. During the caesarean section, the method of anesthesia is chosen by the anesthesiologist, considering the condition of mother and fetus, as well as woman's preference.
The Delivery Division performs "water-birth deliveries" too. A special bath allows woman to spend the first period of labor in warm water, which provides relaxation and anesthesia and improves uteroplacental blood circulation.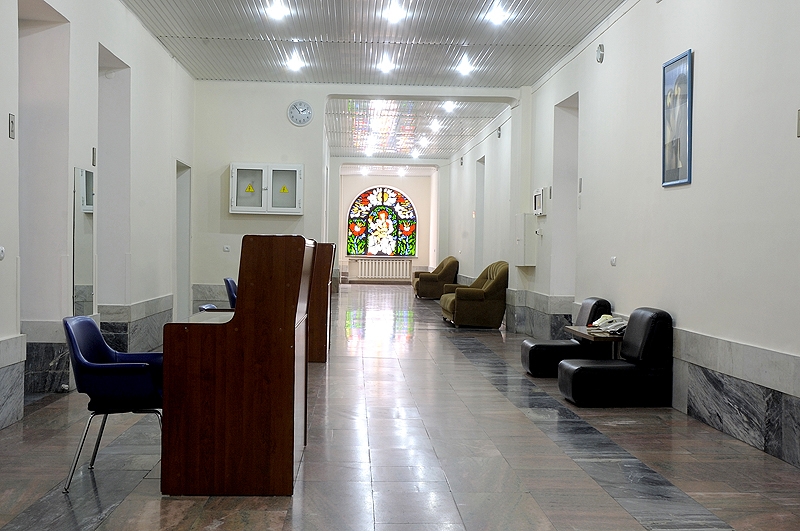 ---